These tangy tequila lime chicken quesadillas make a fun appetizer or a complete meal served with rice & beans and a green salad. Learn how to make this cast iron skillet recipe that's sure to become a fast favourite!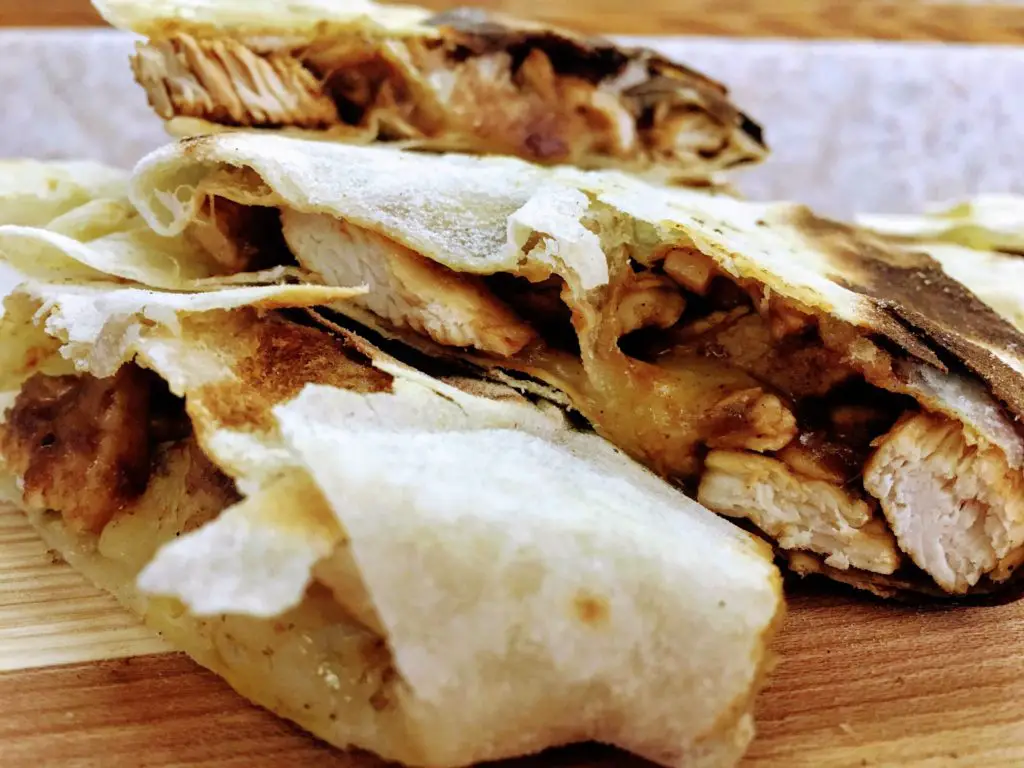 TEQUILA LIME CHICKEN QUESADILLAS: A FAMILY FAVOURITE
When I was a teenager, lime chicken quesadillas were a hot dinner item in my family. Mexican nights were always greeted with an air of excitement, but we usually stopped at tacos: flour tortillas (never hard shells), ground beef, taco mix, cheese, and the trappings. Everything changed when a family friend took things to the next level. There would be a big pot of rice seasoned with salsa; refried beans; pickled jalapeños and lime chicken quesadillas oozing with jalapeño Monterey Jack cheese. My brothers and I loved these quesadillas which is why they became the most requested meal.
…