Kartoffelpfannkuchen, or, German potato pancakes, is a simple traditional dish that makes for an easy meal. All you need are a handful of ingredients, a food processor and hot skillet!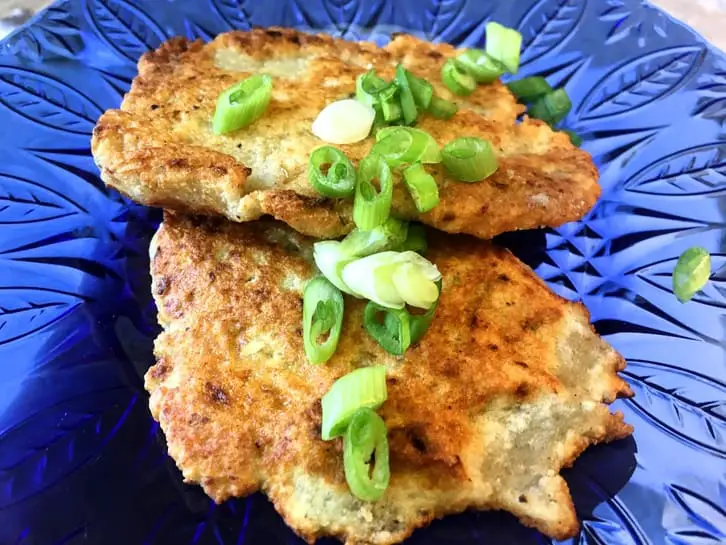 WHAT ARE GERMAN POTATO PANCAKES?
Growing up, German potato pancakes were a special treat on our table. Of course, we just called them potato pancakes, but when I asked my mom for her recipe, she looked at me blankly.
"Do you mean latkes?" she asked.
"When have you ever called them latkes, Mom? You've always called them potato pancakes."
…