This is a tale of horror and shame as a modern day woman with a vintage soul grapples with what too many responsibilities and not enough time means for her fridge. Fridge Cleaning for the Modern Day Woman will either leave you feeling better about your fridge, or ready to roll up your sleeves to face what you've been fearing.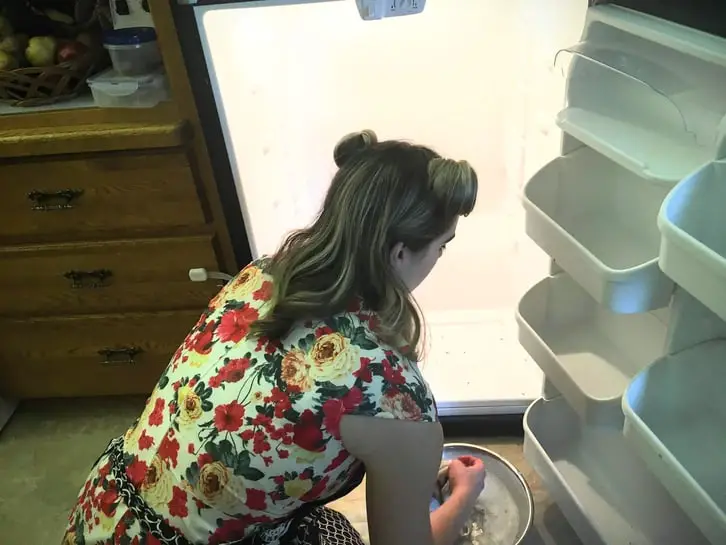 Fridge cleaning can be so much more pleasant than this!
The state of my fridge was downright embarrassing.
…