Book swap parties are the ideal gathering for any bookworm. Whether you're looking to get your hands on some new, interesting reads or offload some titles you'll never read again, you might as well make an afternoon of it! Get inspired with these ideas for your own book swap party. 
SO YOU WANT TO HOST A BOOK SWAP PARTY…
Book swap party hosting is a wonderful way to unite your fellow bookworm friends in one room.
The way I figure, if you want to purge some books off your shelves, you might as well make an afternoon of it!
It's not often friends and family are gathered together for a book-themed party, and in my experience, invitations are enthusiastically received.
It's a fun way to weed out titles from your shelves and bring home titles you might not normally buy for yourself.
BOOK SWAP PARTY IDEAS: A VIDEO
If this is your first time visiting the kitchen, you're about to find out why I call my kitchen vintage… If you like my style, please consider subscribing to the Vintage Kitchen Vixen YouTube channel!
This article may contain affiliate links, meaning that if you choose to purchase something after clicking on one of the links in this post, I may earn a small commission at no additional cost to you.
HOW DO I ORGANIZE A BOOK SWAP PARTY?
There are so many ways to get around hosting a book swap party. There's the guest list to consider, the food spread, and how to organize everything. We're going to walk through each facet together, starting with the guest list.
WHO TO INVITE
Common sense tells us that it makes sense to invite guests who have a love of reading. However, you never know who's a closet bookworm! Maybe books have never come into the conversation before, so this is an opportunity to identify fellow bookworms.
Most of my work colleagues, for instance, discuss their latest finds on Netflix instead of what they're reading. Not everyone is as blatant about being a bibliophile as I am.
PLANNING A MENU
As far as I'm concerned, if a party doesn't have food, it's not a party. When it comes to book swap parties, try keeping it simple, yet elegant.
If you want to plan a full-blown dinner or tea party, by all means, do so, but I like going the route of finger foods. It makes it easier to handle and discuss books. Some of my favourite finger food options include…
THE BEVERAGES
On a similar note, you'll want to make sure your guests have something to drink.
In the summer there can be flutes of chilled prosecco with hibiscus flowers at the bottom; jugs of homemade iced tea; ice-cold lemonade; frosty mint juleps; or slushy cocktails.
In the colder months consider offering spiced apple cider; mugs of hot cocoa with Frangelico; mulled wine or tea. Tea, by the way, is always appropriate.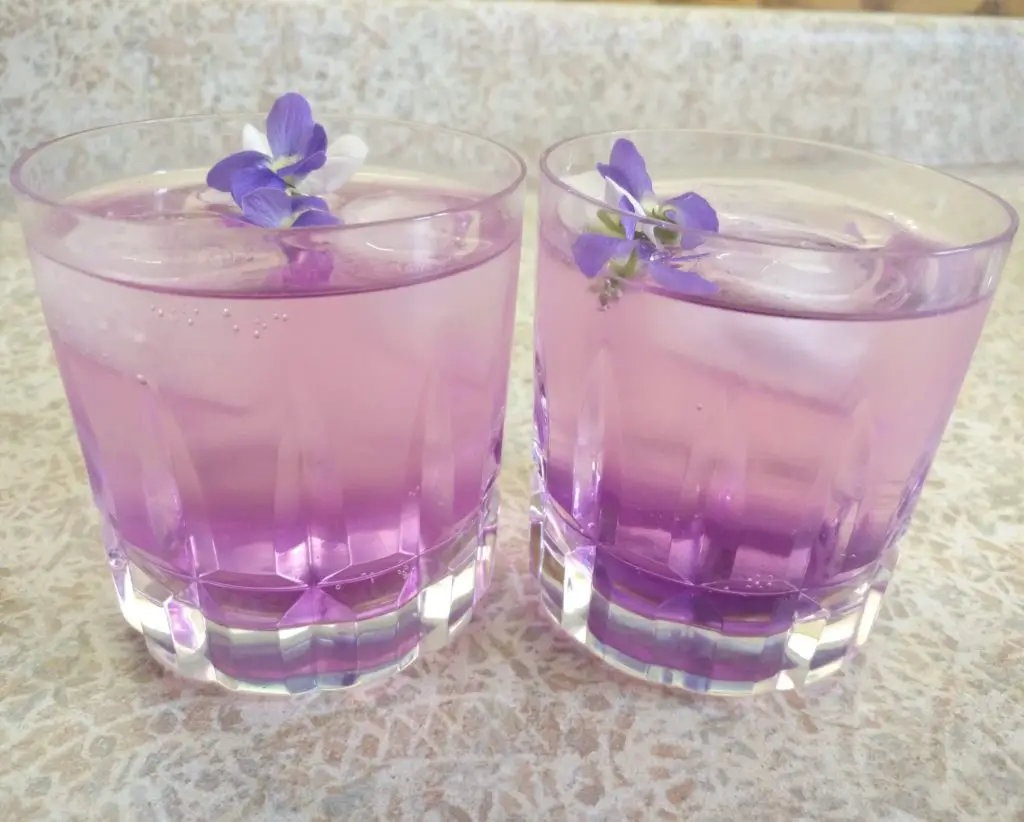 FUN BOOK SWAP PARTY THEME IDEAS
Do I want a theme? This is a question I often ask myself when planning a party.
While a book swap party is a theme all on its own, it doesn't encourage guests to dress up. I adore a good theme party as they are almost always memorable events.
Here are some ideas that I love, and I hope you do, too!
ALICE IN WONDERLAND THEME BOOK SWAP PARTY
Packs of playing cards and looking glasses. Drinks with "drink me" labels and cookies decorated with "eat me". There needs to be tea. Can you get your hands on a white rabbit? Can you bring in a decorative (or functional!) hookah? Bring in flowers, play croquet, and consider preparing a mock turtle soup.
HARRY POTTER BOOK SWAP PARTY THEME
I have every intention of throwing a Harry Potter-themed party one of these days and sharing the details, but for now, I'm content with sharing a few of my ideas. Guests must be Potterheads and they must be in uniform! Have mint humbugs and sherbet lemons in a candy dish. Award a chocolate frog to the guest who earns the most house points (or wins at Harry Potter trivia).
VICTORIAN GARDEN BOOK SWAP PARTY THEME
Large whimsical hats are a must! Long dresses, corsets, and white gloves not so much, but the more enthusiastic you and your guests are, the better.
Serve tea, scones, and strawberries and cream. Play croquet (there it is again)and light classical music. Use roses, ivy, and lace in your decor. Do you have fine china? Bring it out! This is a party, after all, is it not?
FAVOURITE CHARACTERS BOOK SWAP PARTY THEME
This theme isn't as demanding as the aforementioned themes and puts most of the onus on your guests. Who will they show up as? Can everyone guess who their character is?
Play twenty questions with each other until everyone is revealed. If you want to take it a step further, you can all be in character for the first little while. Who would you be?
BREAKING THE ICE
Most of the time, my different social spheres converge when I'm hosting a party.
Ice breakers are a detail that is often overlooked, especially when there's no theme. While ice breakers are considered tacky, they can be a terrific way to start conversations and to get everyone comfortable with each other. Here are a few ideas:
Give everyone a piece of paper and get them to write down their favourite author/book/childhood book, etc. Collect the answers and then select them at random and get everyone to guess who said what.
Before the party, write down book titles and authors on post-it notes. Guests will wear these on their foreheads asking yes and no questions around the room until they guess the answer. This is my all-time favourite ice breaker.
Get a round of charades going based on book titles.
Divvy up into two teams and play trivia. I put together a set of printable trivia cards based on classic literature just for this purpose, which you can grab RIGHT HERE.
SETTING EXPECTATIONS
The first time I hosted a book swap party, I had one rule: if you brought two books, you left with two books. Any orphans were to be donated to the public library for their annual book sale fundraiser. I had guests that brought two books and guests that brought more than five.
Personally, I had a deluge of books to offer as I had recently read Marie Kondo's The Life-Changing Magic of Tidying Up. I still have books and clothes that I miss, but that's what I get for following a trend! Anyhow, there were a lot of leftover books, so I was encouraging guests who only brought a couple of titles to take home more. It seemed like a fair rule at the beginning, but it boxed everyone in. The good news? The library got a great haul for their fundraiser!
WHAT TO DO WITH LEFTOVER BOOKS
You may be in a situation like the one above and have a bunch of leftover books at the end of the party. I was clear from the start that leftover books were to be donated. This would also be a great way to stock up a newly installed sidewalk library that the community can benefit from.
SWAPPING THE BOOKS
Now comes the moment everyone's been waiting for: swapping! There are several different ways to swap and this is by no means an exhaustive list, but here are my favourite swapping ideas!
AUCTIONING
The soon-to-be-former owner of the book presents the book that's up for grabs. Encourage your guests to really sell their books. Did they read it? What did they like about it? Why would anyone want it on their shelf? From there, the book goes to the guest who is the most interested.
SHROUD IT IN MYSTERY
This is akin to a blind date with a book! I've been seeing this in book stores more and more, but I'm not going to spend $20 on intrigue… I have way too many books on my reading list to afford that luxury! It's a cool idea though, especially if you don't have over 400 titles on your reading list as I do. For a book swap though, well, that's different. Invite your guests to wrap their books in craft paper and then write the genre, or an adjective to describe it–or both!
KRIS KRINGLE IT
Have you ever been to a Christmas party with a Kris Kringle? Everyone gets a number and then the person who gets 1, gets first pick. In this scenario, being the last is the best scenario, because the following guests have the option to pick something new from the pile or steal. I've never done this at a book swap, but there could be one round of this, or multiple rounds. It opens up the floor for guests to try to get what they want.
HAVE YOU EVER HOSTED A BOOK SWAP PARTY BEFORE?
Tell me, have you ever hosted a party like this before? If so, what did you do differently? I love hearing about other people's experiences and learning about the different ways they can be done. I hope you'll let me know in the comments below!
SHOP THIS POST
Alice in Wonderland Cookie Cutter
Marie Kondo's The Life-Changing Magic of Tidying Up
PIN IT!
Love and gratitude,