Madeleines are delightful buttery little cakes with endless flavour possibilities. Learn how to make these classic treats to go with your cup of coffee or to share with a friend.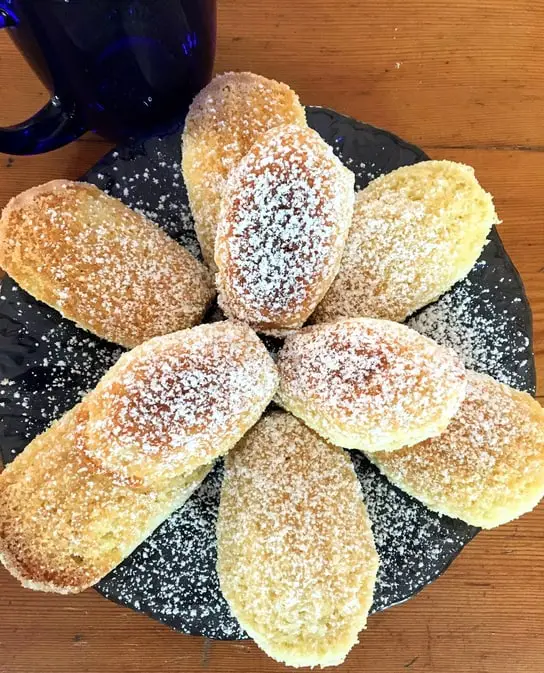 MADELEINES IN THE TRANSPORTER
Madeleines may have never come across my radar until later in life had I not watched The Transporter back in 2010.
This post may contain affiliate links, meaning that if you choose to purchase something after clicking on one of the links in this post, I may earn a small commission at no additional cost to you.
This action-packed Jason Statham film includes a scene involving these buttery little cakes that are baked in special seashell moulds.
Ever since then, I've been obsessed, much to my husband's (Big Papa's) confusion. He doesn't understand how I can be over the moon with something so simple.
That's what I love about them though.
There's beauty in simplicity, and often, I find, the simplest recipes are the most delicious. By the way, here's that Transporter scene I'm talking about:
…